Silicon Carbide Powder Continuous Sintering Furnace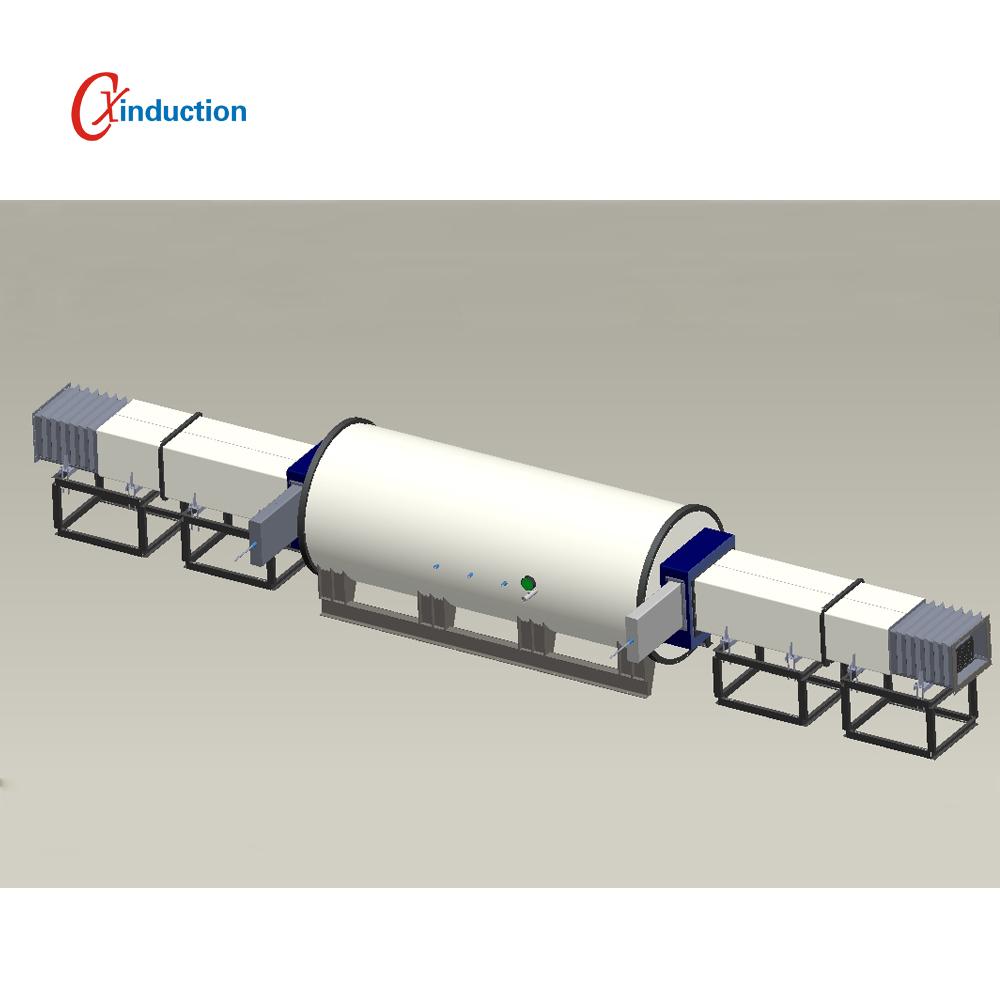 Product Description:
The carbothermic reaction furnace is a kind of electric resistance tunnel furnace, which can be customized according to the user's production volume. The tunnel furnace provides a high temperature environment with a continuous protective atmosphere and can be equipped with production line operations. It has the characteristics of high production efficiency, manpower saving and stable carbonization quality. According to different processing requirements of various products, pre-stored more than 15 sets of parameters, through PLC intelligent control system, inverter stepless speed change, automatic operation.

Technical Parameter
Furnace type
Continuous
Furnace size
Max. Temperature
1800˚C
Size of the entrance and exit sealing box

Around W 450mm* H 350mm * L 3200mm (cooling zone)

Quantity of muffle furnace

1 pc

Material of muffle furnace
 

High purity graphite

Size of the muffle furnace

W 450mm* H 350mm * L 3200mm

Cross-sectional area of muffle furnace

0.157 m2

Usable space (size of all boats)
W 400mm * H300mm * L 3200mm
(Unit Size of boat: L 400mm * W 400mm * H 150mm
Total Height: H 150mm * 2 layers = 300mm
Total Length: W 400mm * 8 rows = 3200mm)
Height of furnace port

1500mm(+/- 50mm tentative)

Boat advance speed

8 boats/ 30min (W 400mm * L 400mm* H 150mm * 2 layers * 4 rows)

Working Atmosphere
High Vacuum (Optional) / Vacuum / Inert Gas (Ar or N2)

Vacuum and high vacuum atmosphere is only permitted up to 2200°C.

Quantity of waste gas port of muffle furnace

2 ports separately installed in entrance and exit (cooling zone)

Size of exhaust vent

Dia. 40mm

Material of heating conductor

High purity graphite (graphite heating tube surrounded by carbon fiber located on four sizes of chamber)

Quantity of graphite heating tube of each zone

12 pcs

Thickness of thermal insulation layer

>180mm

Thermal losses per square meter

Around 376 W/m2 (1600˚C)

Length of each heating zone

Around 1000mm

Quantity of heating zone

3 separated controlling zones

Quantity of controlling zone of each heating zone

1 (located on top of muffle furnace)

The heating zones controlled by customer, including controlling the heating power: Length of each heating zone Power Heating temperature

Zone 1 1000mm 125 KW 1600˚C

Zone 2 1000mm 125 KW 1600˚C

Zone 3 1000mm 125 KW 1600˚C

Gap of each heating zone

100mm

Cooling water supply

30 m3/h

Protective gas supply

5-10 m3/h

Quantity of protective gas inert port

2 ports on the joint of each heating zone

Heating time from R.T. to 1600˚C

7.5h

Lateral temperature tolerance

+/- 5˚C (compared with rated temperature)

Rated voltage

380V, 3/50/60Hz/PE
Due to the effects of thermal expansion, in order to ensure that the muffle furnace maintains its good stretched length and minimizes the remaining tensile forces that may exist during its service life, the muffle furnace is provided with a telescopic adjustment position.